So, Return of Dr. Destructo has been in development for three years already. I first started coding sky drawing routine somewhere around August of 2012. I'm still missing a few pieces of the new art, and mobile versions are not ready, and the new UI broke some screens, because a lot of stuff was hard-coded to save time.
So, for the last week I got back to writing code for this game and fixing things. There isn't much to report just yet, but you can check out an updated version of High Score screen: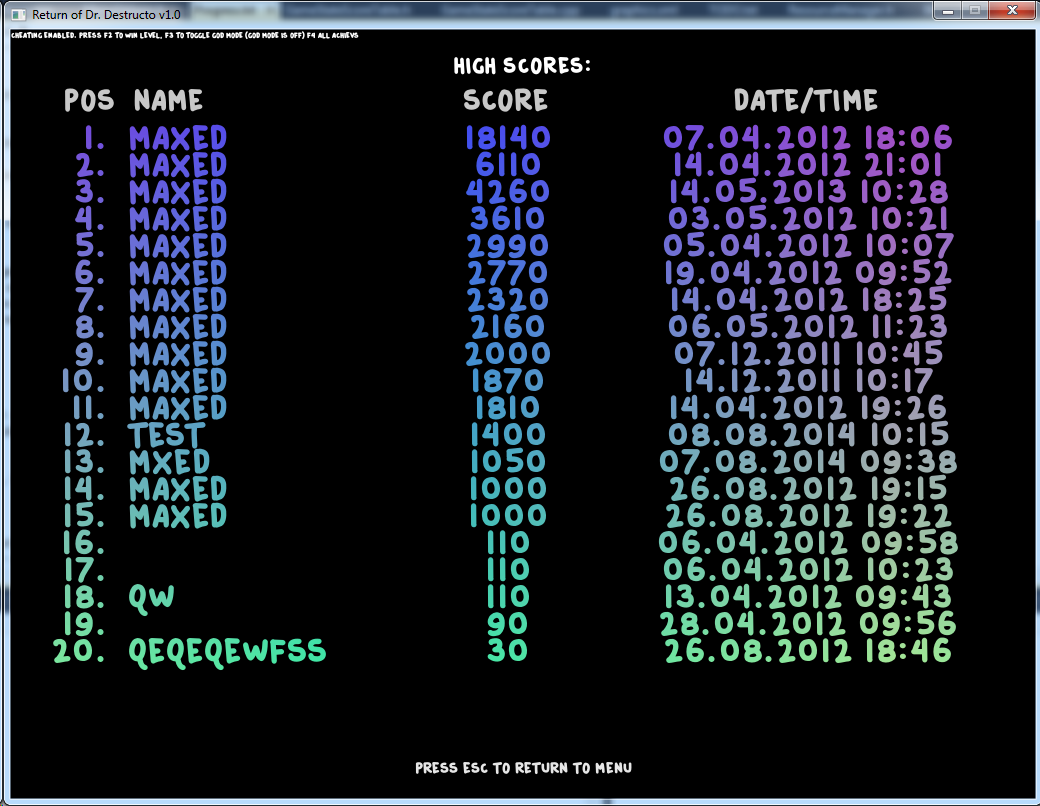 Notice that it uses the new font, Catatan Perjalanan, which replaced PressStart2P. Both fonts are free to use, but PressStart2P didn't go well with the new UI, so I ditched it. Which led to problems, since it was a fixed-width font, and Catatan Perjalanan isn't one, so now I have to fix all screens to make sure they doesn't look like crap.
Also, I do not think I ever put any images with the new UI in the old blog, so take a look at what a beauty this game has become in the last two years! 🙂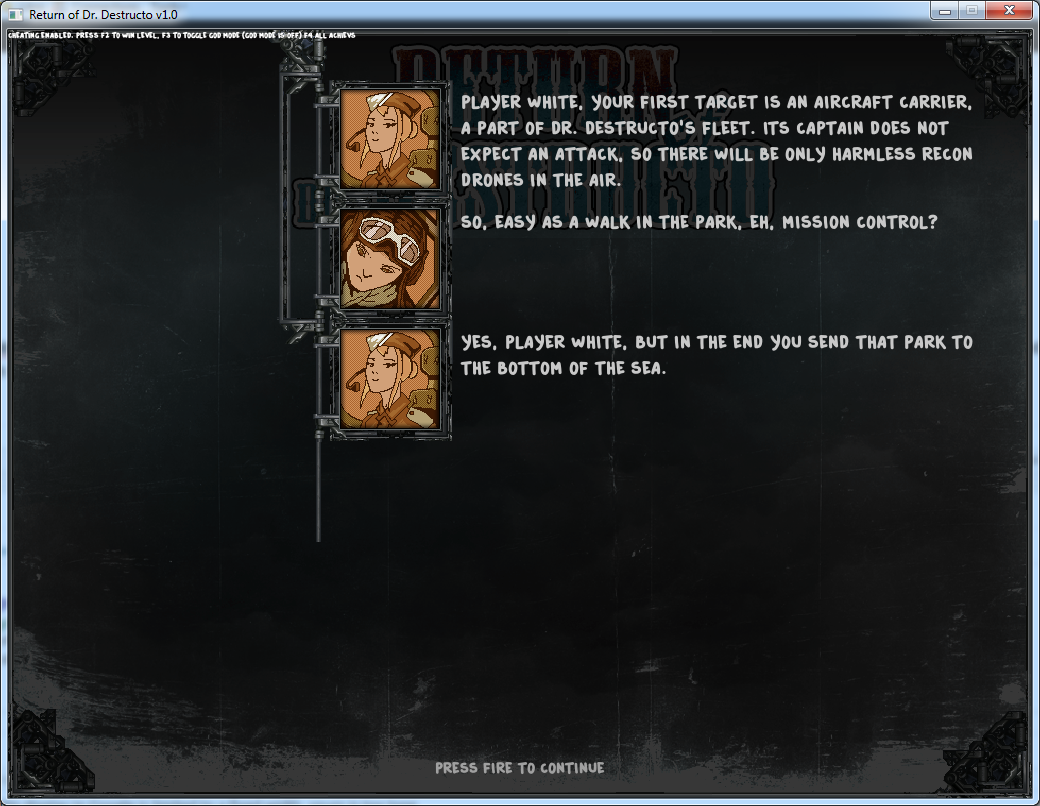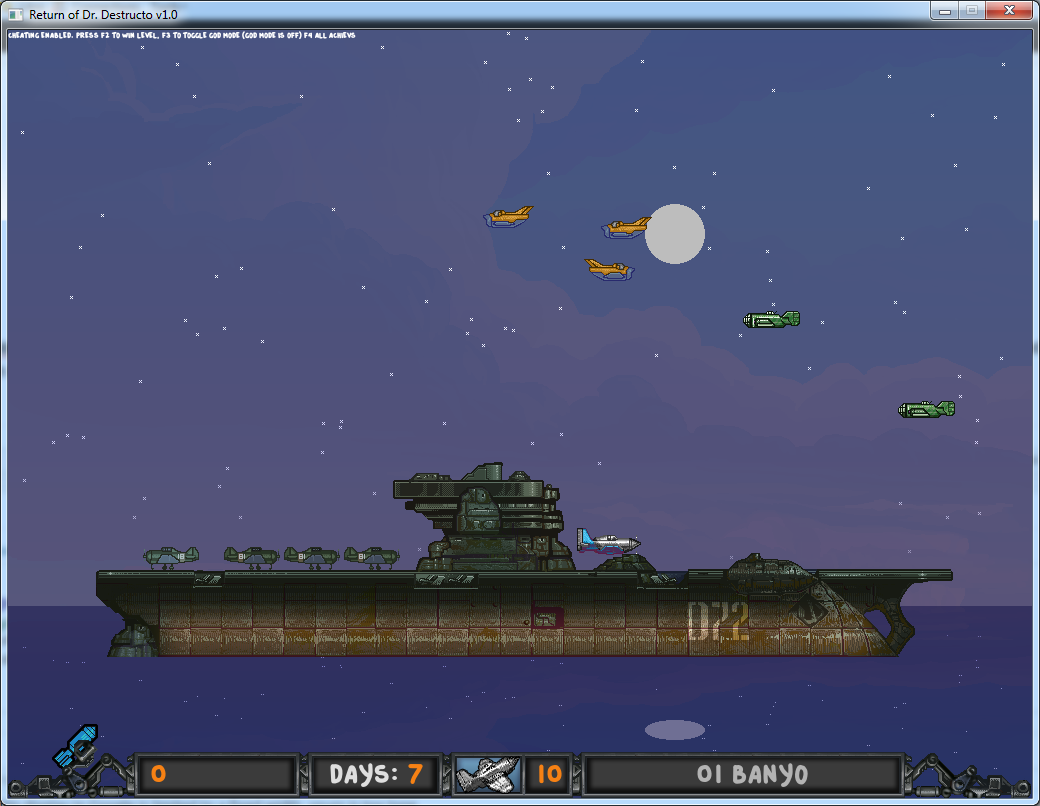 Now, about this post's title 🙂 I don't know if I can keep up WEEKLY updates, since there may be just not enough meat to put into them: none of my current projects show any rapid progress. But maybe I'll try to make it, and maybe this move will motivate me to work more on my pet projects, despite the lingering heat that settled over Moscow. So, till the next time, folks!